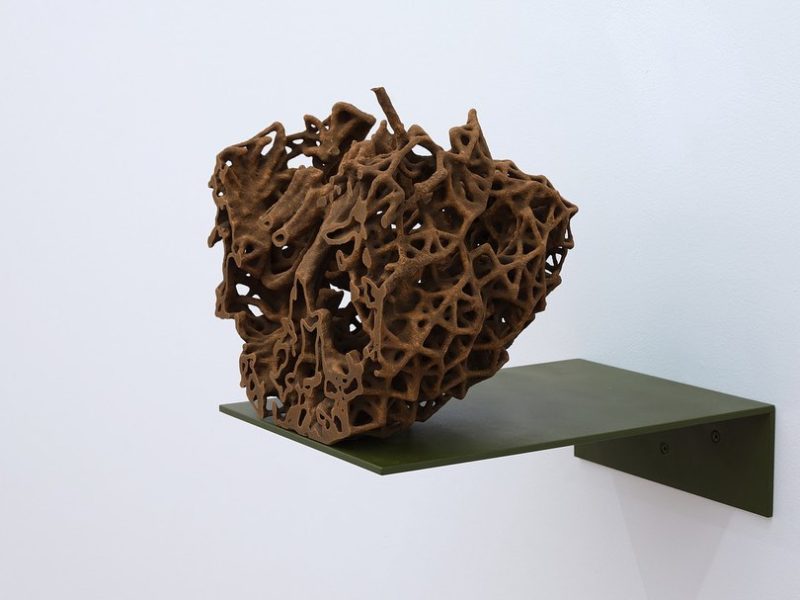 Nicholas Mangan
Termite Economies (NeuralNodes and Root Causes),
2019, Bronze, steel, ply, custom lighting, dimension variable.
Art Programme (AP) is a small, private arts' organisation based in Melbourne, Australia.

AP was formed by artists and writers
for
artists, writers, thinkers, and filmmakers to come together to critically explore contemporary ideas and developments in studio practice, art, film, politics, and philosophy.
AP is a non-exploitative employer that respects the knowledges and specialisations of all its facilitators and participants. Thus, it is formed as a flexible organising system of unranked independent elements that can be arranged/rearranged, depending on the task at hand. This structure is also called a 'heterarchy', which means relationships actively resist hierarchical ordering.
---
NEWS

Art + Angels has been postponed until further notice. We send our sincerest apologies.
Jan, Briony, Mel.
Our ethos


AP is a post-institutional collective that brings years of experience and specialist knowledge to bear upon all its activities.

We recognise the limitations that institutions and bureaucracies place on creative thinking and are intent on maintaining a supportive environment in which all participants feel free to explore new ideas in confidence and without judgement.

This extends to our studio pracs and crits which are led by experienced artists who ensure that all feedback is constructive, empathetic, and relevant in the context of current contemporary art practices.
Angel Brennan, Planet Abstract I (2021) oil on linen, 125.5 x 146 cm.
Nicholas Mangan, Core-coralations, 2021, coral, aragonite, gypsum, steel, 110 x 62 x 62 cm (approx), including table.

Art Programme operates on the unceded lands of the Wurundjeri of the Kulin Alliance and acknowledges and pays respect to their Elders past and present. We offer our ongoing support for the Victorian State Government's Treaty process and hold expectations that the Federal Government will recognise the Uluru Statement from the Heart (2017) that asks for Federal parliamentary voices for Australia's first peoples.